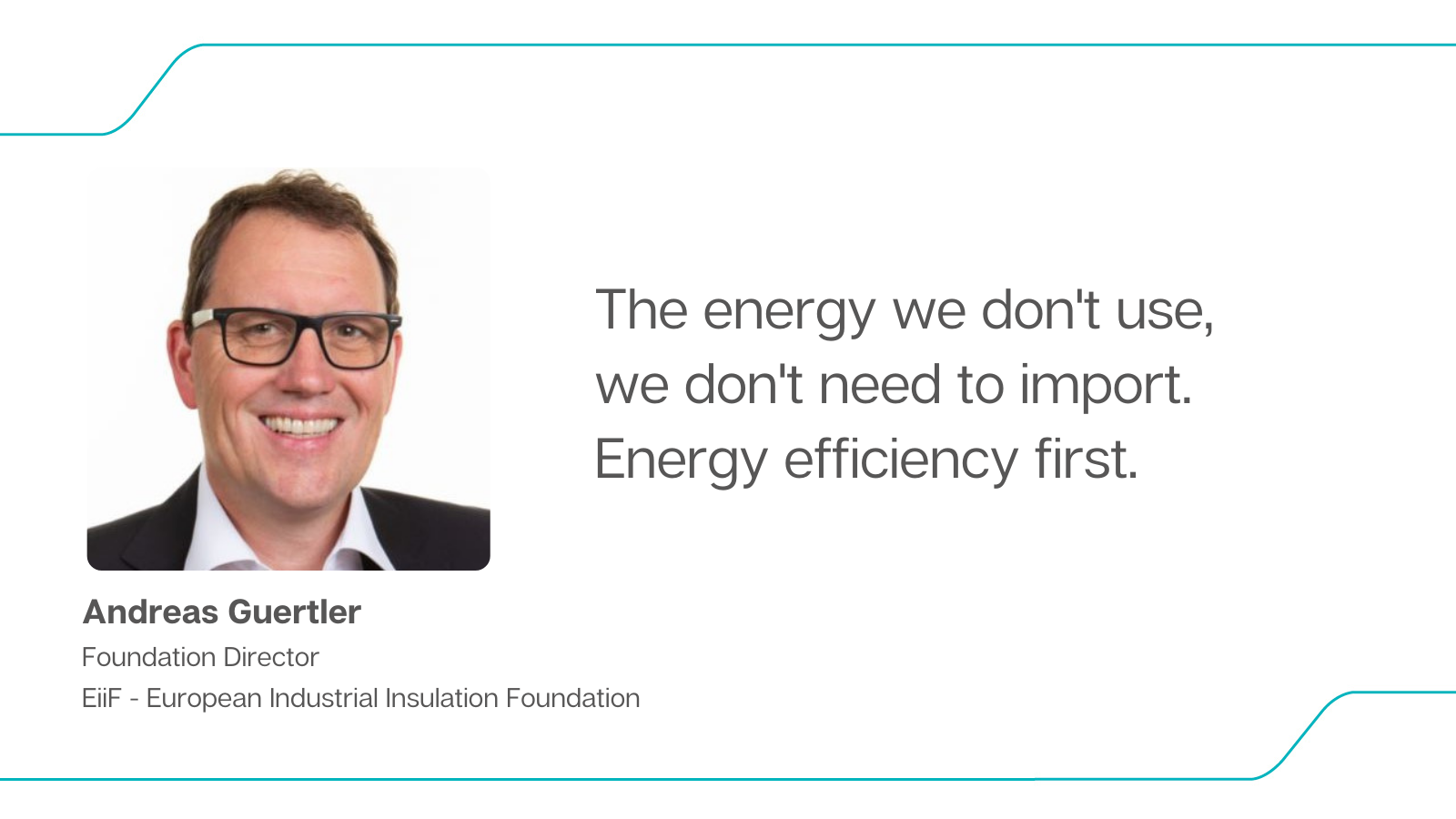 11 May 2022
This is a period of huge momentum for the energy transition.
The coming months will be a critical moment for business voices to show their support for accelerating the EU's much needed energy transition, the ambitions of the Green Deal, and a coherent and ambitious Fit for 55 package to pave the way to a climate neutral economy.
In this regard, today the UNIVERSITY OF CAMBRIDGE Corporate Leaders Group has sent an open letter, signed by over 140 CEOs and business leaders, to the President of the European Commission and Heads of State and Government. This 2-pager "REPowerEU" business letter is also complemented by an Annex with more detailed business solutions and examples of best practices on how to accelerate the EU's energy transition and reduce the EU's dependency on fossil fuels.
EiiF Foundation Director Andreas Gürtler is proud to be a signatory of the letter, also supporting it in the Annex to the letter by offering a quick solution for reaching large energy savings and reducing gas imports from Russia – the potential offered by industrial insulation is easily tapped:
Technical insulation of pipes, vessels, tanks and boilers offers an immediately available annual energy savings potential of 160 TWh (14 Mtoe) and CO

₂

eq. emissions reduction of 40 Mt in EU 27 industry. This potential can be achieved by applying energy class C systems according to VDI 4610 Part 1, and the potential is equivalent to the annual energy consumption of more than 10 million EU households.

Technical insulation has the reduction potential of more than 5% (70 TWh) of annual European gas imports from Russia, avoiding 14 Mt of emissions, equivalent to the annual volume of gas needed to heat about 28 million households (12 MWh/household).
At the core of the current energy security and price crises sits an overdependence on volatile, imported fossil gas, oil and coal. It is time for all of us to take necessary steps to strengthen Europe's energy security and resilience by accelerating the green transition.
The energy we don't use, we don't need to import. Energy efficiency first.