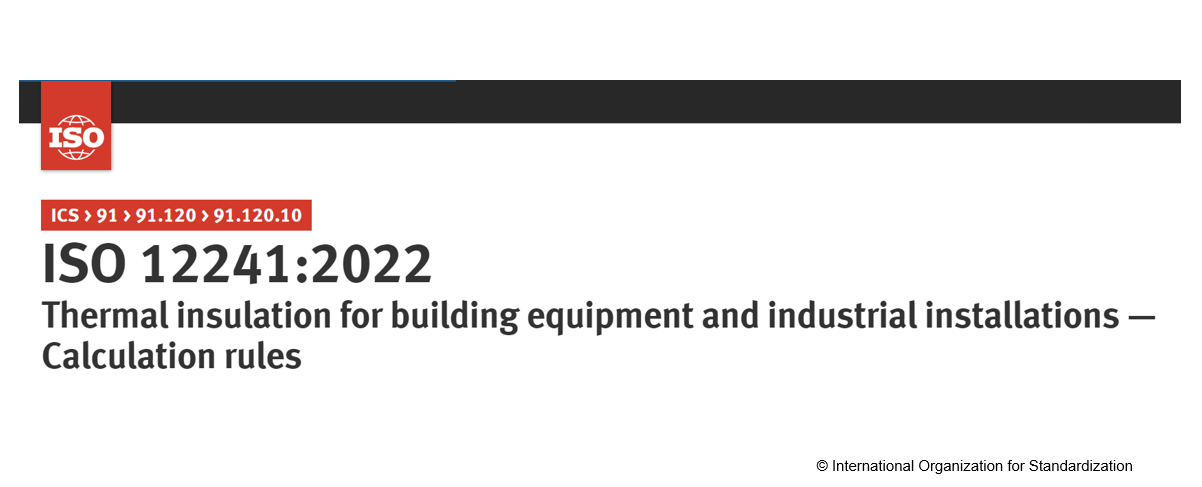 06 Sep 2022
The new ISO standard 12241:2022 Thermal insulation for building equipment and industrial installations — Calculation rules has now been published.
EiiF will organise a one-hour online training on Friday 9 September 2022 at 9:00 CET where EiiF Technical Director Luis López Brunner will present the new standard, the main changes and the new calculation rules.
If you want to know how the convective part of the surface coefficient is more accurately calculated in the new standard, or how the energy losses of valves and flanges are calculated as thermal bridges, do not miss the opportunity to join us on Friday.
Please note that the training is exclusive to EiiF Members and the TIPCHECK Community.
Please send us an email if you would like to register.