TBI REPORTING TOOLS: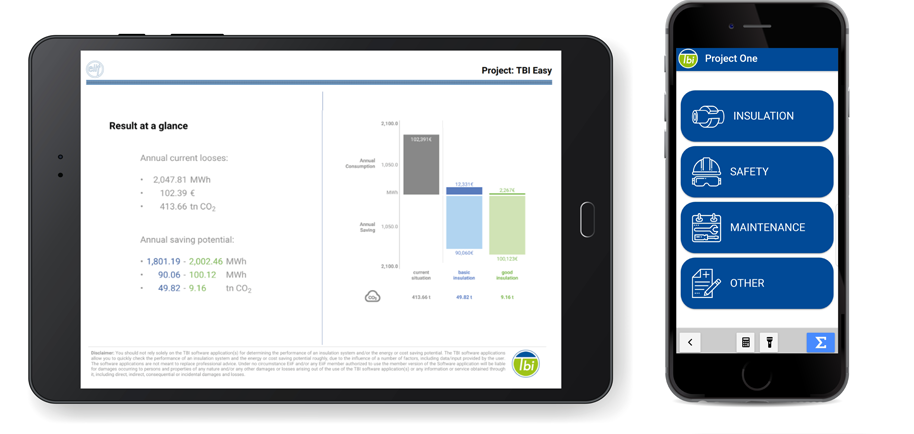 TBI-App
TBI-App is an easy-to-use insulation self-inspection and reporting tool for anyone who wants to very quickly check and estimate how much energy and money saving potential a technical insulation system has to offer.
+ More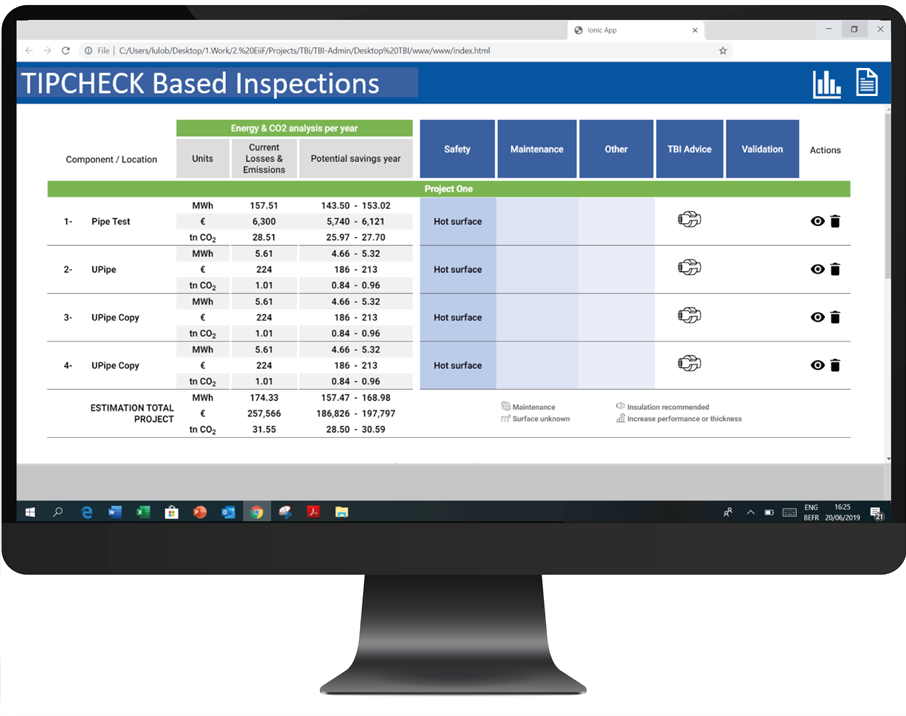 TBI-Admin
TBI-Admin software is a browser-based tool that will help TBI-Users to administer and most effectively back up the data collected with the TBI-App. It generates customized documentation based on the TBI-App Reports.
+ More


Download here the TBI-App Tutorial to help you get started!
THE DIFFERENT TBI-Tools AND OPTIONS
FOR FREE
The EASY option is the best for anyone
Who wants to test the App
Who only from time to time wants to inspect the insulation performance of single components
Download the TBI-App EASY from:
FOR GUESTS
unlimited projects & reporting
administer and back up projects &
create TBI-Reports
FOR MEMBERS
unlimited projects & reporting
administer and back up projects &
create TBI-Reports
FOR TIPCHECK ENGINEERS
The TBI-Power Package (2 Pro + 1 Admin) is included in the annual TIPCHECK licence fee
Activate