Download TBI-App for free – Insulation Self-Inspection & Reporting Tool
TBI-App (download the .apk -file directly from SharePoint) is an easy-to-use insulation self-inspection and reporting tool free of charge for anyone who wants to very quickly check and estimate how much energy and money saving potential a technical insulation system has to offer. The TBI-App can also be downloaded directly from the App Store. Please watch the TBI-App Tutorial on the EiiF YouTube Channel to get started!
+ More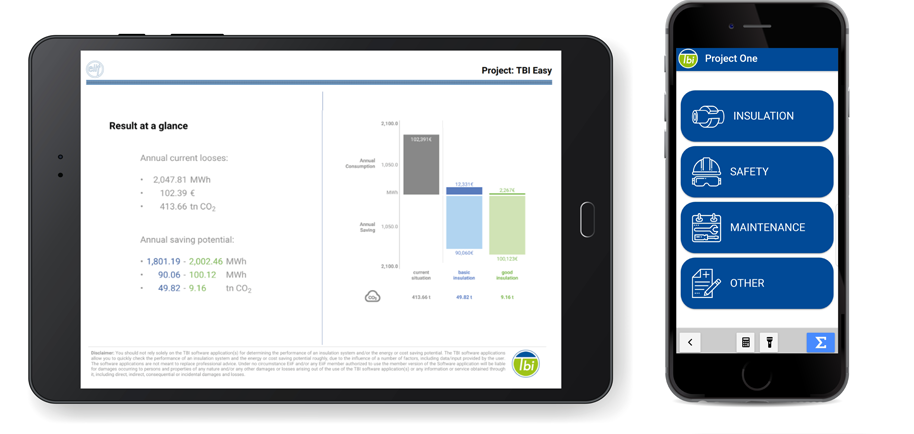 Purchase TBI-Software (for Professionals only) - download TBI-Software here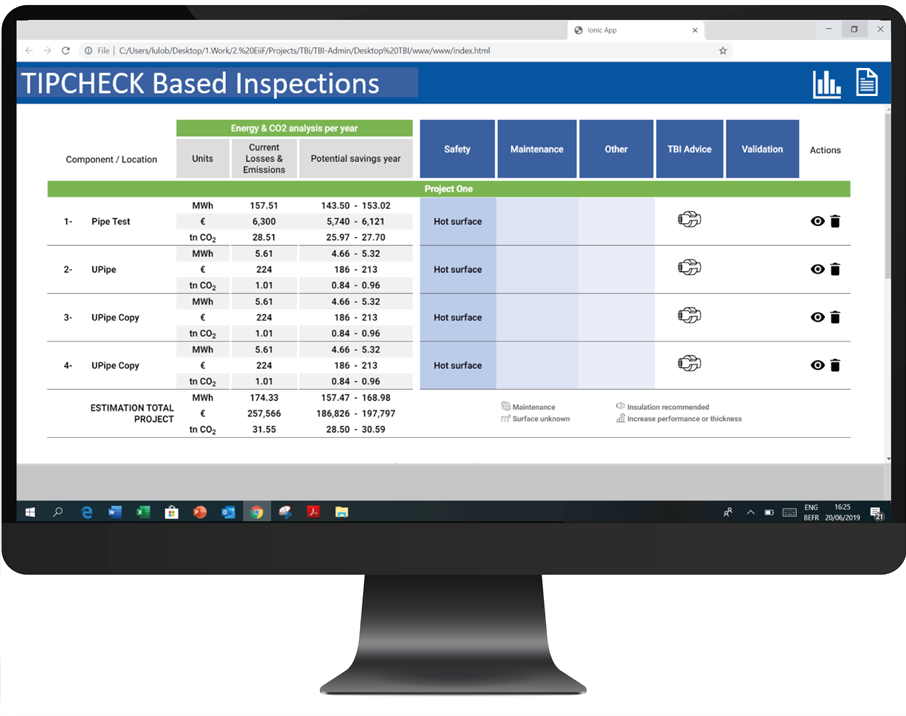 The TBI-Software is a browser-based tool enabling professional TBI-Inspections in combination with the TBI-App:
Back up TBI-Inspections and TBI-Reports (e.g. export your tbi-files to store them in a safe place)
Personalise the TBI-App and TBI-Reports (show your corporate logo and contact details)
Administer & Select projects by focus (energy, safety, maintenance and other)
Import files and data (e.g. add thermographic images to your TBI-Reports)

 
* For TIPCHECK engineers the TBI-Software is included in the annual licence fee.